Private Training Services
Training and behavior modification for all breeds of puppies and adult dogs, helping to turn problem behaviors into desired behaviors and bring added peace and calm into your life.  Servicing the San Fernando Valley and surrounding communities in Los Angeles, CA.
Private Training Sessions
Convenient, personalized in-home training for you and your dog
Individualized sessions based on your priorities
Science-based training - reward-based, force-free, fear-free methods (no choke, prong, pinch or e-collars)
Get Started!
Day-Training Sessions
At-home training for your dog conducted while you are busy doing other things
Multiple visits per week for customized training based on your needs and goals
Owner training sessions provided to transfer training skills and maintain your dog's results
Get Started!
AKC CGC Training
AKC Approved Canine Good Citizen (CGC) Evaluator
Training based on elements covered in CGC test
Increase your dog's manners and skills at home, in public and in the presence of other dogs
Get Started!
About PAWSitive Hound Dog Training
Let me help you start changing your dog's problem behaviors with solutions to real-life issues, and make life with your dog more enjoyable – call me to schedule in-home training sessions!
Individualized training and help provided for many issues including:
Polite manners
Leash walking skills
Barking/lunging on walks
Jumping/greeting behaviors
Puppy nipping, chewing, digging
Potty training issues
Recall/come when called
First-time puppy/dog parent
Recently adopted rescue pup
Family/kids concerns
And more!
Kim Kurland holds the title of Certified Professional Dog Trainer (CPDT-KA) from the Certification Council for Professional Dog Trainers, a mark of professional distinction from the leading independent certifying organization of the dog training profession.   She is a Master Class graduate from CATCH Canine Trainers Academy, earning the title of Certified Dog Trainer.  Kim is a Fear-Free Certified Training Professional and a licensed Family Paws Parent Educator, helping families increase their knowledge and skills to safely integrate dogs and children in the home. 
Kim is an AKC Canine Good Citizen Evaluator, a preferred trainer with Basset Rescue Network at Daphneyland in Acton, CA and has extensive dog handling and training experience in the shelter environment with Best Friends Animal Society in Los Angeles, CA.  Her professional memberships include the Certification Council for Professional Dog Trainers; the Association of Professional Dog Trainers and the Pet Professional Guild, devoted to force-free training and pet care.
Dedicated to providing effective and lasting solutions to her clients and committed to strengthening the relationship between dogs and their families through science-base training and behavior modification, Kim pursues continuous learning by regularly attending professional seminars, keeping current on industry literature and protocols, and learning from all the dogs and people with whom she's had the pleasure to work.
Successful in force-free, fear-free training and behavior problem-solving, Kim has an acute understanding of the way dogs see the world and how they use their body language to communicate with other dogs and people.  She trains with the understanding that each dog is an individual who has a choice in behavior, and appreciates that dogs shouldn't be expected to come into our lives instinctively knowing how to live in our households – but by utilizing positive, force-free, reward-based methods, and training with consistency, repetition and patience, they can become treasured family members.
A graduate of the University of Rhode Island, Kim transitioned from a successful executive career in Entertainment Publicity to a career that paired her expert canine and human communication skills with her passion for dogs, how they learn and how to help people understand their dogs better.
Kim founded PAWSitive Hound Dog Training, which provides positive training for pets and their people throughout the San Fernando Valley and surrounding areas of Los Angeles, CA.  She lives in Tarzana, CA.
Servicing Los Angeles and the San Fernando Valley
(and surrounding communities) including:
Studio City
Sherman Oaks
Encino
Tarzana
Woodland Hills
Calabasas
Malibu
Topanga
Hidden Hills
Chatsworth
Reseda
Van Nuys
Northridge
West Hills
Canoga Park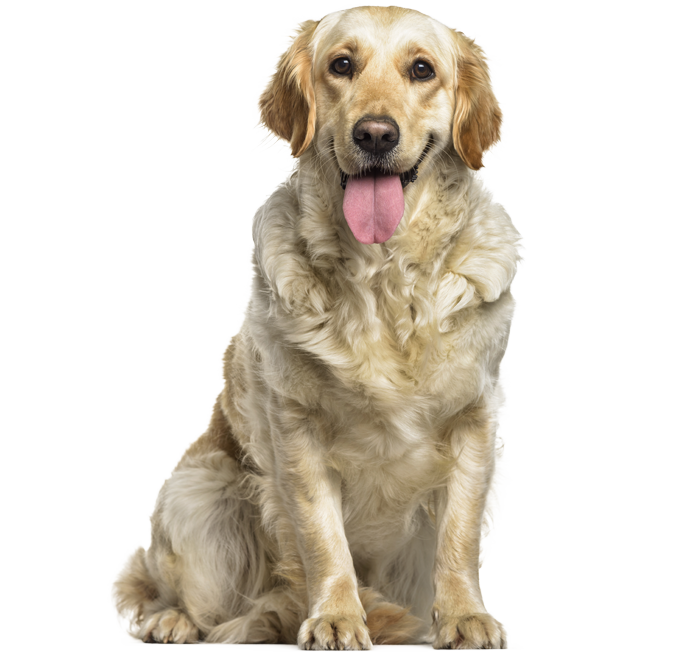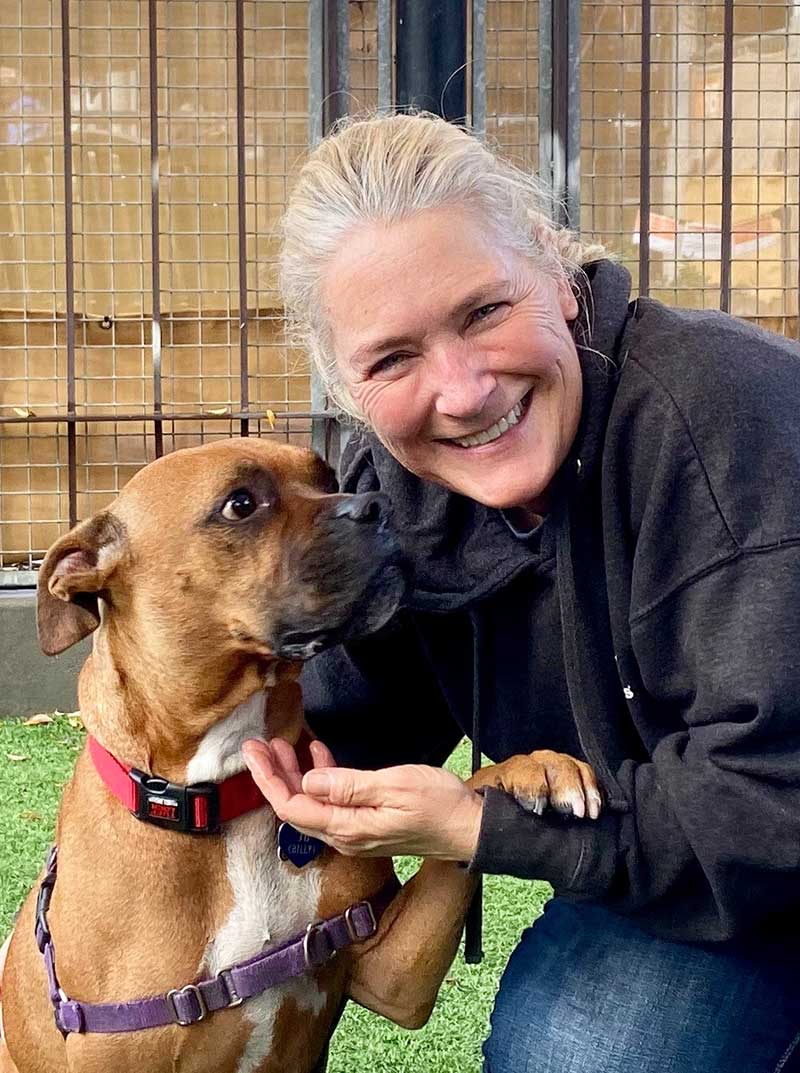 Reasons to
Choose Us
Science-based Training
Kim is a Certified Professional Dog Trainer (CPDT-KA) utilizing science-based training focused on how dogs (and people) learn. She uses the highest ethical practices in training – no shock collars, e-collars, prong or pinch collars.
Positive Reinforcement
Training is based on positive reinforcement and reward-based methods – giving your dog the opportunity to make a choice in their behavior (and be rewarded for it!).
Focused on Success
Training is focused on setting your dog up for success to help you see an improvement in problem behaviors and an increase in your dog's skills.
Convenience
Training is conveniently conducted in your home, providing your dog with the opportunity to learn in his/her own environment; management solutions and problem-solving directly related to your home environment can be addressed on site.
My pup and I had such an incredible experience with Kim! I have a 7-month-old pitbull who loves to jump on people to greet them. She gave me such wonderful tools to teach him to stop jumping. She helped me with everything from cues to have him wait or lay down, to proper leash walking in our neighborhood. She is such a pleasure to work with, and my dog absolutely loves her! I love that her method is focused on positive reinforcement, and she has such a kind yet firm approach to training. We have learned so much from her and she has made our daily lives so much easier and more enjoyable. She has always been available over the phone for support if I have additional questions or need specific recommendations. She came highly recommended by our vet, and I feel incredibly lucky that we found her!
Kim is incredible! When she walks into your house to meet your puppy, she is calm and reassuring. Her training methods are easy to understand and she spends the time to make sure you are learning how to implement correctly.  We hired Kim after our 6-month-old Jack Russell spent time at a drop off training facility with not much luck! Having her come to our home and do training in our dog's environment was exactly what we needed!
Kim is such a wonderful trainer and so great to work with. She helped us give our dog, Olive, a solid base and training tools that we will be carrying forward in all her lessons.  Kim is caring and compassionate. She thoroughly enjoys what she does and that shows in all the effort she puts into each training session.  She was very flexible in her scheduling of dates and it was great to work with her in our home instead of group settings.
Kim is a phenomenal trainer!  From the very first encounter, my Boston Terrier transformed immediately.  I was struggling with simple commands, potty training, leash walking and discouraging her from chewing on furniture and walls.  Kim immediately addressed all those areas and more in several sessions. She created a custom plan for us and gave wonderful suggestions that have helped my pup and me immensely, she is great –  I don't know what I would have done without Kim!
Kim is an excellent dog trainer! I give her 5 stars!!! I was a bit apprehensive to have someone come to our house to train our 9-week-old puppy, but after I met Kim I changed my mind. She is very professional, always on time, and cares about our puppy as if she were her own. She is also concerned about accommodating our personal lifestyle and made training our puppy effortless using positive reinforcement – I highly recommend her!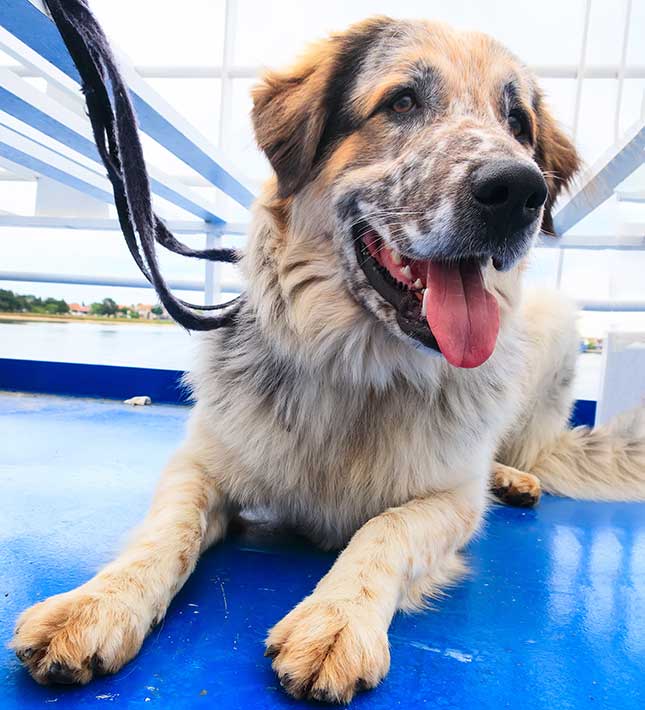 Contact Kim

Today!

I look forward to talking to you about your dog and how I can help you! Please fill out the information below to contact me with any questions or requests you may have, I'll get back to you shortly.
"Dogs do speak but only to those who know how to listen."
– Orhan Pamuk
"Dogs are not our whole life, but they make our lives whole."
– Roger Caras
"If the kindest souls were rewarded with the longest lives, dogs would outlive us all."
– Unknown
"Dogs come into our lives to teach us about love, they depart to teach us about loss. A new dog never replaces an old dog. It merely expands the heart."
– Unknown